Lonely AntiHero: The Joker and the Taxi Driver
Pisces and Aries Sun Sign depiction in movies
"My loneliness is not. By the presence or absence of people; On the contrary, I hate who steals my loneliness, Without, in exchange, offer me a real company"

-Friedrich Nietzsche
Taxi Driver (1976)
The human state of loneliness is often seen in an idealised in literature and film. In Martin Scorsese's Taxi Driver (1976), in which the socially alienated and increasingly frustrated protagonist Travis Bickle, played by Robert De Niro, works as a taxi driver at night due to his insomnia.
Joker (2019)
The movie is set in 1981 Gotham City, "Joker" follows the life of Arthur Fleck (Phoenix) impoverished, failed and a mentally ill, stand-up comedian who is driven insane. He turns to a life of crime after he is pushed to his limits.
Lonely Aries Antihero
In Taxi Driver's Travis Bickle, it's not hard to see Aries, the sign well known to be fiercely independent and audacious. True to Aries form, Travis is always sure he's right and is willing to provide his own justice, even if it's fueled by that classic flash temper.
It's still very important for Aries to defend what they think is right and rage against what they think is wrong, even if it only makes sense to them. Since they never do anything without full vigor, it can seem pretty extreme, They do not take rejection well.
Typical Aries personality traits
Brave / Reckless
Competitive / Insecure
Honest / Tactless
Go-getter/ Stressed
Generous / Too Generous
Lonely Antihero: Taxi Driver, Joker (Aries, Pisces)
Lonely Pisces Antihero
Arthur lives a mediocre life with his mother, Penny. She worked for Thomas Wayne and thinks the world of him. But, while Penny is sick at home, Arthur is working.
He is a party clown and aspiring stand-up comedian. Arthur Fleck is just trying to make an honest living. However, he has a condition that makes him laugh at inappropriate times. Budget cuts which lead to him unable to afford his medication, and a co-worker named Randall giving him a gun, Arthur becomes Joker.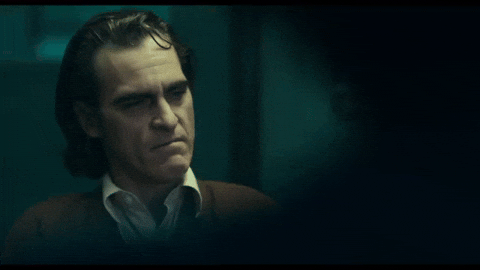 Typical Pisces personality traits
Sensitive / Emotional
Mystical / Weird
Romantic / Foolishly Romantic
Receptive / Elusive
Imaginative / Dreamer
Lonely Antihero: Taxi Driver, Joker (Aries, Pisces)
Lonely Antihero: Taxi Driver, Joker (Aries, Pisces)
While loneliness has no physical manifestations, it can be a pain more harrowing than homelessness, hunger or disease. "The greatest suffering is being lonely, feeling unloved, just having no one," Mother Teresa wrote. Loneliness is the leprosy of the 21st century, eating away at its victims and repelling those who encounter it.
Even though loneliness has a detrimental effect on health equivalent to smoking 15 cigarettes a day. Only 22% of us have never felt lonely.
"A season of loneliness and isolation is when the caterpillar gets its wings. Remember that next time you feel alone." — Mandy Hale
Lonely Antihero: Taxi Driver, Joker (Aries, Pisces)